Breadcrumb Navigation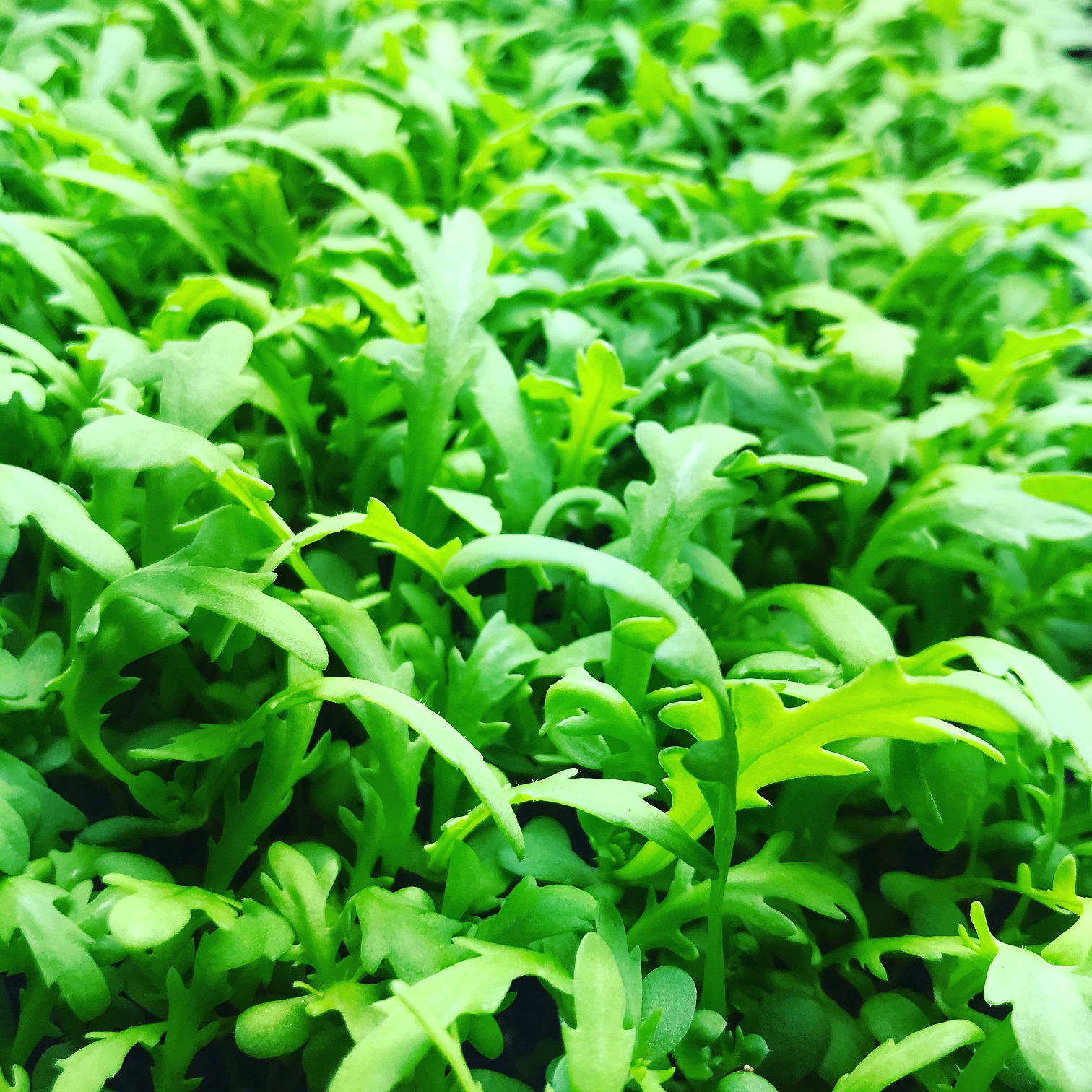 Breadcrumb Navigation
Harlowe Custom Micro's is a Veteran owned and operated farm that opened in 2017 in Harlowe,  North Carolina.  We work to provide high quality options and ingredients to local restaurants and Farmers Markets helping to enhance that unique  and delicious offerings our area provides to locals and visitors alike! 
We are a no spray farm and grow in sustainable practice. Our micros are grown indoors under lights using pure peat and organic compost. Our seed selections are all Non-GMO and organic is chosen whenever feasible. The green house is a Hydroponic NFT system that utilizes less water than traditional farming methods and allows for a higher rate of growth per square foot reducing over all impact and soil exhaustion. All of this combines to provide extremely good tasting produce while reducing over all impact on the environment.
In our commitment to reducing waste and helping to remove plastic from our environment, we are shifting to compostable packaging made by World Centric in early 2019. Last year, we stopped using plastic blister packs at the farmers markets in favor of compostable cardboard boxes for transporting micros home. We also use reusable containers for deliveries to restaurants in order to further reduce our impact on the environment.